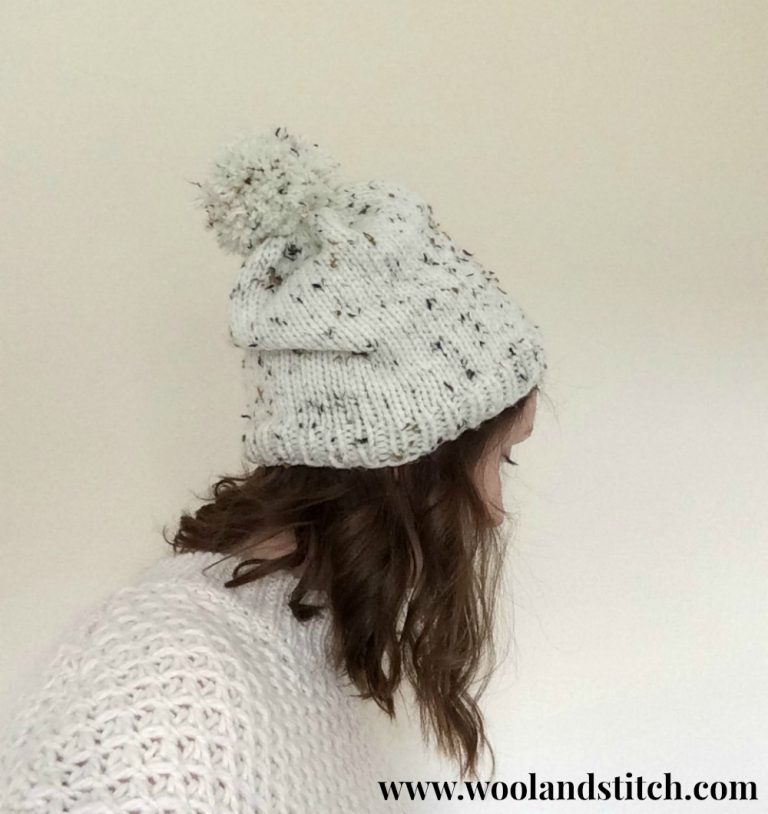 Hello friends! So I know its August and you may be wondering why on earth am i posting a knit hat pattern and to be honest i am probably wondering the same but i am a lover of chunky yarn, winter warmers and everything cosy so i thought why not 🙂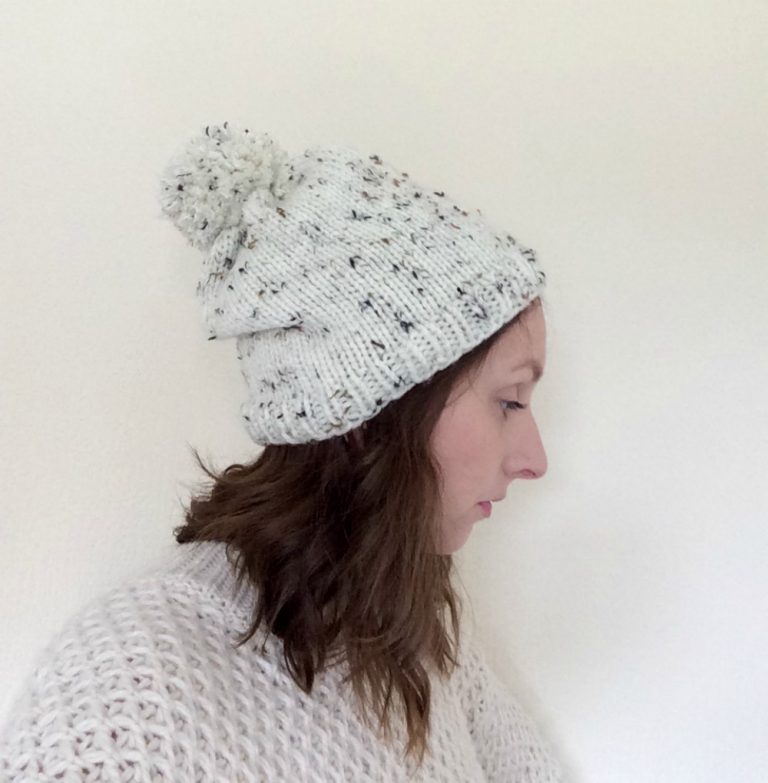 The yarn i used for this pattern is Hayfield Bonus Chunky Yarn in colour 'starling' and i have to be honest it is one of  my most favouritist (is that even a word?!) yarns to use, its soft to touch and it also has a good range of colours, i just love the flecked bits of yarn in this yarn ball which consits of browns, greens and navy, perfect for winter, right?! Plus this is a very easy pattern to follow and even if you are a newbie to knitting this is perfect for you and on the plus side you will have it in time for winter or gift it for Christmas!
Have i convinced you that we should all start following winter patterns yet? Hehe!!
Hope you enjoy this weeks free knitting pattern and come and follow Wool and Stitch on Instagram to be kept up to date with latest designs @wool_and_stitch
Clare xo
** You can purchase an inexpensive AD free PDF version of all my patterns on Craftsy here **
Marley Chunky Hat – Knitting Pattern
Materials:
> 6mm Dpns
> Hayfield Bonus Chunky Yarn – 149 yards
> Photographed in colour 'Starling'
> Stitch Marker
> Pom Pom Maker – Large
> Darning Needle – To Weave In Ends

Pattern Specifications:
> Gauge – 3.5sts = 1 inch
> Size – Teen/Adult – Womens
> Finished Dimensions – Fits 22-23" Circumference x 9" Height
Stitches Used:
> k – Knit
> p – Purl
> k2tog – Knit Two Together

Notes:
> Place a stitch marker at the beginning of your work and slip the marker before beginning each round
PATTERN
Using 6mm 16" Circular Needles:
Cast on 70sts
R1-R6. * K1, P1 * Repeat around
R7-R44. Knit all stitches
R45. * K2tog * Repeat around (35sts)
R46. Knit all stitches
Change to 6mm Dpns:
R47. K1 * K2tog * Repeat around (18sts)
R48. Knit all stitches
R49. * K2tog * Repeat around (9sts)
Cut yarn leaving a long tail and thread through remaining stitches, pull tight to close hat up and weave in ends.
Move on to pom pom.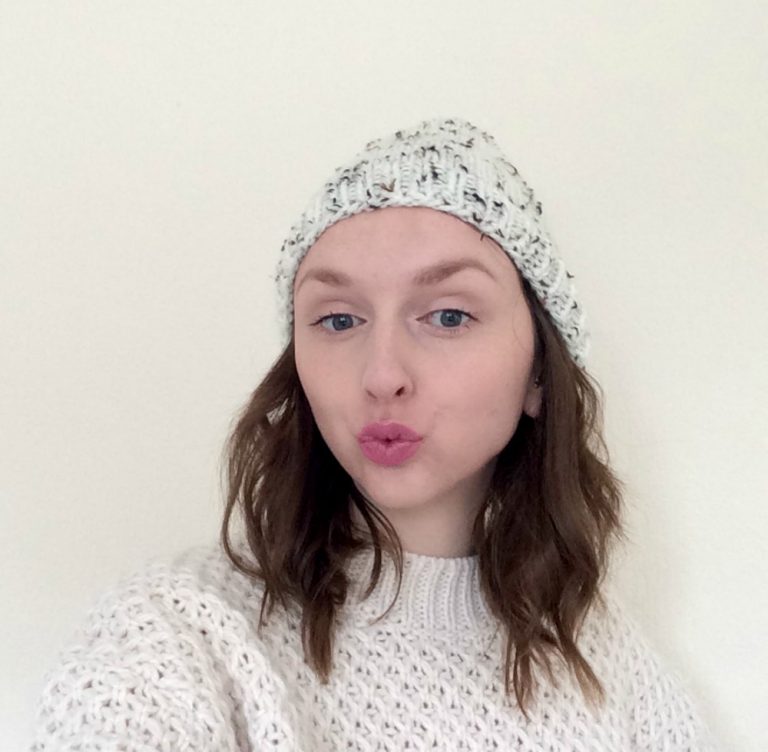 ** You can purchase an inexpensive AD free PDF version of all my patterns on Craftsy here **

** You can sell the products you make from my patterns but please link back to my post. Please do not copy and reproduce and claim my patterns as your own.  **
Would you like more free patterns? Keep in touch on my 
Facebook
or
Instagram
 for new pattern sneak peeks and when they will be available on my blog! Feel free to post pictures of your finished makes on my Facebook wall or tag @wool_and_stitch on Instagram so we can all see.
© Wool and Stitch